Founded In 2020, Our Invisible Empire was created as an organization that specialized in supporting small businesses. The creation of this organization was deeply influenced by the desire to help Alberta businesses through the ongoing recession, while also creating a support system for Alberta entrepreneurs.  Our Invisible Empire provides a wide range of services to support small businesses. Whether you require digital marketing, graphic design, outside sales, SEO, hiring assistance, website design, accounting, or bookkeeping, Our Invisible Empire has it all under one roof.  

Throughout the years, Our Invisible Empire has gained full or partial ownership of thirteen Alberta owned and operated companies, with 3 startup companies in the queue for 2023. Such companies are broad in essence, ranging from e-commerce businesses to Automotive Service to Construction businesses and even a few unique industry specific businesses.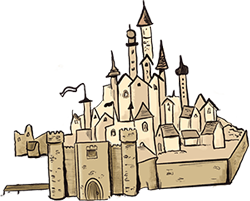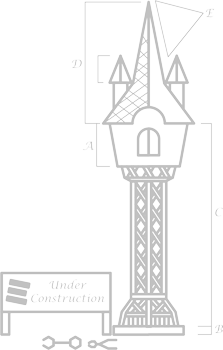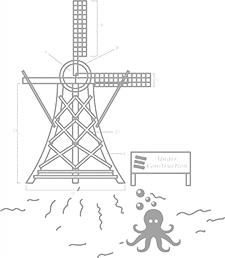 Econo Decks is a Deck & Fence business located in Calgary, AB. The owners required assistance with their companies processes & procedures. IE also architected the development of their operational systems with the plan to scale up their business. The partnership was finalized in February of 2020 and since then Econo Decks yearly revenue has increased 176%.
In July of 2020 Our Invisible Empire officially partnered with DW Septic Solutions – a rural family run septic system business that services local communities in Central Alberta. Our Invisible Empire acquired an equity percentage of DW Septic Solutions and since then has undertaken and managed their digital marketing, social media, branding, radio advertising, print marketing and accounting & bookkeeping.
Invisible Empire partnered with Econo Decks again on a new start-up company. In September of 2020 Econo Basement Builders was officially launched. This business specializes in the development of basements in Calgary and surrounding areas. This has given us the opportunity to grow our Construction
employment base while gaining the ability to off set seasonal work.
Our invisible Empire finalized its ownership of Spacious Basement Builders in November of 2021. We could easily write something intriguing to stick here, but we really just figured if something is working why wouldn't we keep doing it?
In April of 2020, Our Invisible Empire launched Hollow Brick Developments – a real estate organization that owns the properties that Our Invisible Empire requires for its current operating companies, and will
require for future expansions.
In June of 2020, Our Invisible Empire officially launched Boulevard Auto Glass. The business turned profit in their 4th month of being open. And since opening their doors, Boulevard Auto Glass has created 9 full time Alberta Jobs and plans to open a location in Red Deer and Edmonton by the end of 2024.
Our Invisible Empire's Co-Founder & CFO, Jenny Warren, is a CPA qualified accountant and decided to go through the application process in hopes launch an official accredited accounting firm in Calgary, AB.
In October of 2020, White Raven Accounting & Bookkeeping was approved under the Chartered Professional Accountants of Canada and is now IE's fastest growing small business.
In February of 2021, Our Invisible Empire acquired an equity percentage of Drive Sportswear. Our Invisible Empire implemented an rebrand and overhaul of Drive's internet presence. IE also assisted in
employee recruiting while taking over expense management and all digital marketing. Since then, Drive Sportswear's revenue has increased 94%.
In May of 2021, Our Invisible Empire partnered with the founder of Drywall Junkies to launch a Drywall Apparel Brand, named Drywall Junkies Swag. What was once a private social media group transitioned into a full-blown social media business. With upwards of 57,000 followers on social media, Drywall Junkies now sells their apparel worldwide through their own e-commerce website.
Our Invisible Empire partnered with the founder of Lifestyle Adaptive Clothing in September of 2021. We streamlined the shipping and receiving by taking over the Inventory management and moving distribution over to Drive Sportswear's warehouse facility. Today, IE manages the accounting & bookkeeping, banking, social media, digital marketing, and the Inventory.
In January of 2022, the roofing division of Econo Construction was launched. With yet another business joining the Econo brand, Our Invisible Empire's footprint in the construction industry continues to grow. This move has added additional flexibility within the shared labour force and has provided Hollow Brick Developments another resource to utilize during their Commercial Development Projects.
With the 51 North merge final and Kyle Catling assuming the role of Director of Construction and Development, IE is now officially ready to start building our own Commercial Developments. The only thing left to decide is which Invisible Empire companies want to lease the available space
In January of 2023 IE and 51 North officially agreed to terms to merge the Econo Construction group with 51 North Interiors. With the Econo companies operating mainly in the residential side of the industry, it was a great fit to be able to merge with a rapidly growing company that focuses on the Commercial side.
In August of 2023, Econo partnered with Invisible Empire for yet another residential construction company, Econo Interiors. Having established a presence in the realm of commercial drywall, it seemed fitting for us to extend our expertise to the residential sector with a company that already specializes in residential.
In July 2023, Invisible Empire partnered with Va Va Smooth. Va Va Smooth is a sugaring company and is Invisible Empire's first step into the beauty industry. Since our partnership, we have created Va Va Smooth a new logo and branding along with a new website build.