Welcome To
Our Invisible Empire
Every Entrepreneur understands the multitude of tasks that are involved in running a successful business. It can be challenging to balance these responsibilities while also focusing on the core business operations. The small business sector can be a fucking warzone at times, Our Invisible Empire's mission is to keep as many small businesses alive as possible and to arm future entrepreneurs with an arsenal of weapons to help guide them through the onslaught.
Whether you are an entrepreneur with a start-up idea, or a hardworking business owner, struggling to juggle the demands of running your business, we are equipped to help. Our office is not your typical suit-and-tie agency, we believe that hard work pays off when others work hard along with us. We work collaboratively with Alberta small businesses to identify the areas that we can offer our assistance, and then tailor our services to meet those specific areas. And if we don't think we can help in the areas your business needs it, we will simply tell you that. Our Invisible Empire is in business to help entrepreneurs succeed, not to drain them with unnecessary services and bullshit monthly retainers
Our Invisible Empire's Founder
Interview with Made In CA
Our Invisible Empire's founder recently had an interview with Made in CA. Similar to us, Made in CA's mission is to help grow and promote small businesses that show positive signs of innovation and growth.
In the interview, you'll learn about the inspiration behind Our Invisible Empire and the challenges the founder, Brad, has faced. Additionally, you'll gain insights into our unique approach to supporting small businesses in Alberta.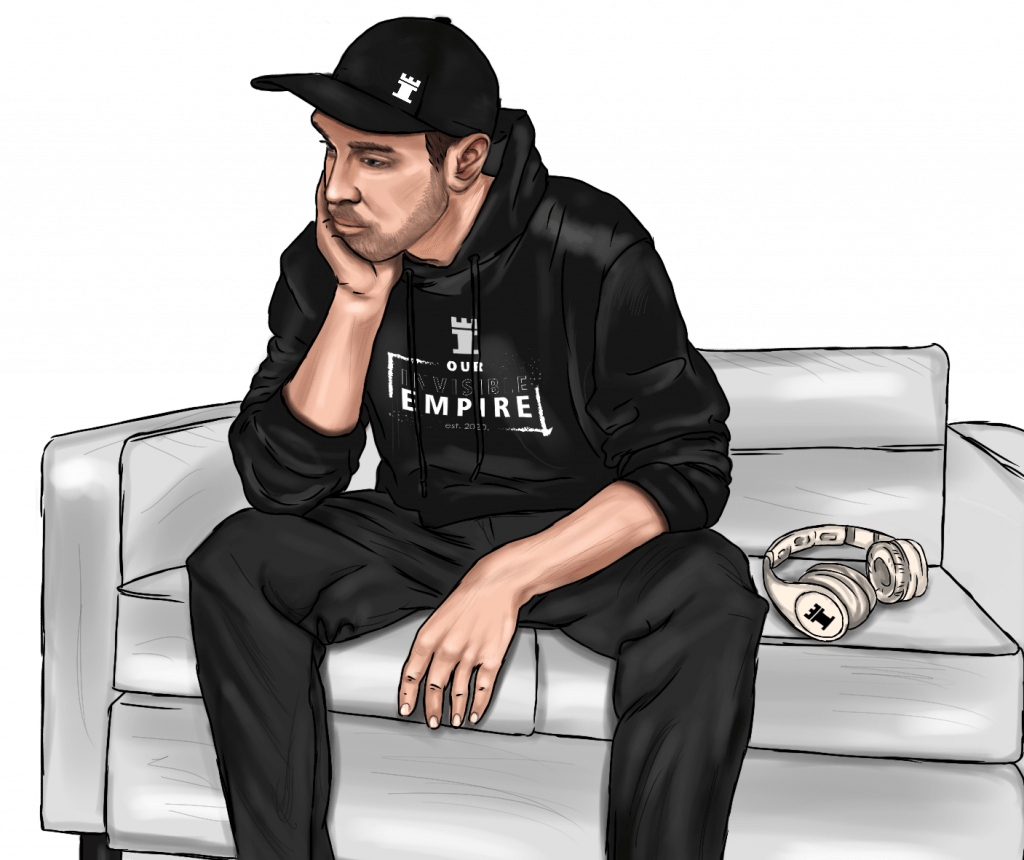 "Our Invisible Empire's mission is to keep as many small businesses alive as possible and to arm entrepreneurs with an arsenal of weapons to help guide them through the onslaught"
There are many components to running a successful small business now a days. These services can range from social media management, to bookkeeping, to digital marketing. All kinds of small business owners – industry wide – are put at a disadvantage to compete against the corporate giants; and such is attributed to how expensive running a successful small business has become. At Our Invisible Empire, our priority is to remove these disadvantages, and provide small businesses the same resources. We can help take over the important little things that are usually dismissed, forgotten or unaffordable. Our team of professionals meticulously dive in and explore every area of your business to ensure we are providing accurate & honest feedback on where improvements can be made.
Things have changed over the years, and the small business sector has never been more difficult to survive in. Most of the comprehensive areas of business listed below need to be executed well for a company to excel long-term. No one can be expected to learn and master every area of business, let alone be able to manage all of it. Do we really need to go in to detail on how much it would cost a struggling small business to employ or retain someone to do all of that shit?
Our Invisible Empire offers various services to help local Alberta Businesses. Our unique style of business model means that when you lose money, we lose money too. But when you profit, we profit. This aligns our interests with yours, creating a win-win situation where we're both invested in your business's success and profitability. Every deal we do is different and no two companies are the same. We do not have a fixed price list for that exact reason. We are not a marketing firm looking to close you on a monthly management fee, we just want your business to profit! And if we can get there while spending $0 on marketing, added fucking bonus!